International Code of Good Agricultural Practice Code of Conduct
GLOBALG.A.P.
It is an International GLOBALGAP Code of Good Agricultural Practice Code Validation, which acts as an objective tool for assessing the degree of compliance with the relevant requirements for all production processes of specific products of the plant production of fruits and vegetables intended for human consumption.
It concerns Producers of Agricultural Products, Food Companies that produce and supply agricultural products, food retail chains.
The integrated management system by GLOBALG.A.P. gives two certification capabilities: OPTION I & OPTION II
OPTION I:
An individual producer requests GLOBALG.A.P certification.
GLOBALG.A.P Questionnaire and Requirements.
Internal self-inspection of

a

the producer
OPTION II:
Producer Group applies for GLOBALG.A.P Certification.
Group Manual
Inspection at least on the square root of producers
Manual, group management, questionnaire and requirements
Group internal audit & internal self-inspection of a producer.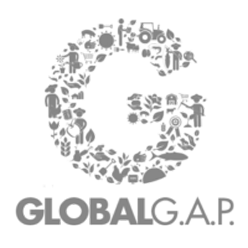 Through the implementation of the GlobalGAP principles, producers have the following benefits:
/
Achieve long-term cost reductions by continually improving production capabilities.
/
Gain a competitive advantage over producers who are not certified.
/
Improve their environmental profile.
/
Produce safe and quality products.
/
To "open" roads to the international market.
Interest Form
Fill in the following form and a representative will contact you soon!